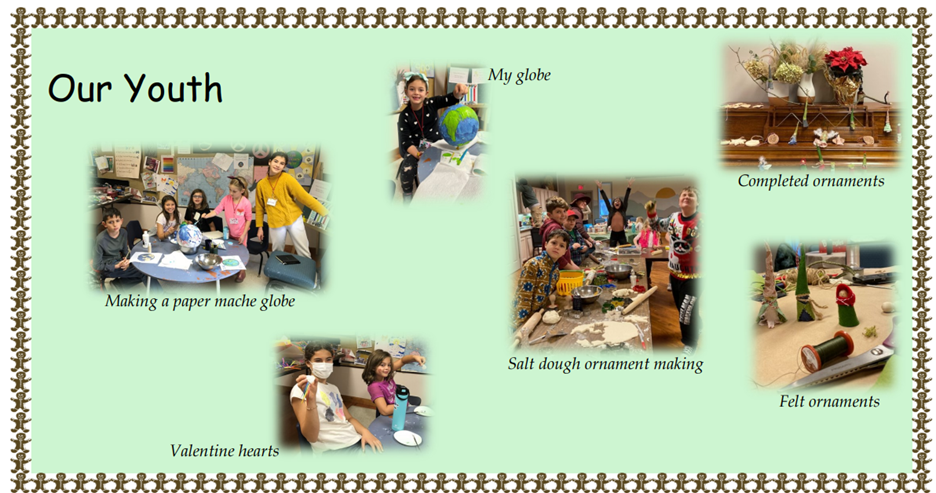 Welcome to UUFP's Children's Religious Education program.
Sunday mornings from 10:30 to 11:30. 
                   Children are welcome in our services and are also welcome to join our RE class. 
Children's Religious Education (RE) is offered to children and students from kindergarten through 6th grade.
All children attend the beginning of each service and may sit with their parents and caregivers or with the RE class.  They will be escorted from the service to their RE class by their RE teachers after the "A Time for All Ages" story.
2023-2024
Each week Miss Ruby teaches lessons supporting our 7 UU Principles,
stressing kindness and compassion in relationship with each other.
Join Miss Ruby and the other RE kids
any Sunday to learn and have fun!
UUA Curricula Tapestry of Faith: An example of curriculum taught in RE Classes. 
Tapestry of Faith is a collection of UUA curricula and resources that nurture Unitarian Universalist identity and spiritual growth. The  program provides children with an understanding of Unitarian Universalism and the many experiences that reside in our religious communities.
The Tapestry of Faith seeks to guide children through an ethics and faith-based framework for thinking about what it means to be just and good. It introduces and reinforces the concepts of interdependence, conscience, faith, compassion, awe, non-violence, responsibility, perseverance, cooperation, and ecological balance.  The program also strengthens Unitarian Universalist identity by demonstrating the connection between the choices we make in our lives and the beliefs and attitudes we hold as Unitarian Universalists.
RE Facilitator Ruby Barnthouse, mini bio:  
Ruby grew up in a UU Church, where she actively attended first RE, and then Youth programs.  Now, as a mom with children of her own, she introduces and explains our UU values to our children using stories, games, art and music to engage the children in a way that is positive, kind, age-appropriate and fun.