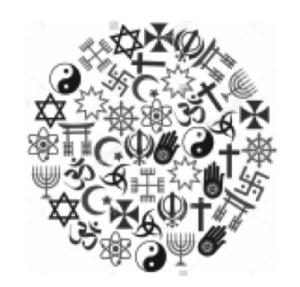 Unitarian Universalist Fellowship of Pottstown Religious Education Program
Elementary Class
Grades K – 6
2017 – 2018
Sunday mornings from 10:30 to 11:30: September through June.
Welcome to UUFP's Children's Religious Education program.
 Love Will Guide Us
If your child is new to our Unitarian Universalist congregation or the education program, don't worry! Our goal is not to reprogram anyone or tell someone that their views are wrong, in fact it is very much the opposite. The goal of our religious education (or RE) program is to teach and appreciate the value of all people, faiths, beliefs, customs, and any other differences that come along the way. We are stronger together than separate and through RE we will demonstrate the value of the the web of life and interconnectedness of all living things. During our RE class the students will listen to stories, have discussions, participate in activities, and create crafts and art—all while finding a healthy way to celebrate their differences and togetherness.
This fall our RE curriculum comes from the Unitarian Universalist Association's Love Will Guide Us. In this program, participants learn to seek guidance in life through the lens of our Unitarian Universalist Sources, with an emphasis on love. Together we ask questions, such as "Where did we come from?", "What is our relationship to the Earth and other creatures?", "How can we respond with love, even in bad situations?", and "What happens when you die?" Sessions apply wisdom from our Sources to help participants answer these questions. Participants will learn that asking questions is valued in Unitarian Universalism, even as they begin to shape their own answers.
————— About the RE School Teacher—————
Hi, my name is Mr. Ethan Turner and I am the Religious Education instructor at the Unitarian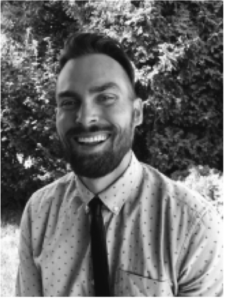 Universalist Fellowship of Pottstown. I am currently enrolled at Kutztown University where I am working toward a master's degree in   elementary education (grades 4-8) with a focus in social studies and science. During my time as an undergraduate student, my research encompassed topics, such as the nineteenth and twentieth century working class and labor conditions and industrialization. Upon completing my undergraduate degree, my family and I moved to Scotland where I continued my studies independently. I took this time in the U.K. to visit libraries, historic sites, and travel to various countries. My travels have provided me with a distinctive cultural perspective, one that I hope to share with the students. Some of my personal interests include traveling to historical destinations, outdoor activities, such as camping and hiking; reading, and cultural research. I welcome parents/guardians, older youth and anyone in between to attend class. Please do not hesitate to stop in, call or email me if you have time as I would welcome the opportunity to get to know you along with your child.
phone: 484-641-8221          email: eturn031@live.kutztown.edu